As hybrid rye is very withstanding it is often grown on light soils. However, it also achieves competitive yields on better yielding soils. Due to its good root penetration hybrid rye requires less water and nutrients compared to other cereals. This is a benefit particularly in regard to new fertiliser regulation. Furthermore, rye has lower demands on plant protection.
Benefits of Growing Rye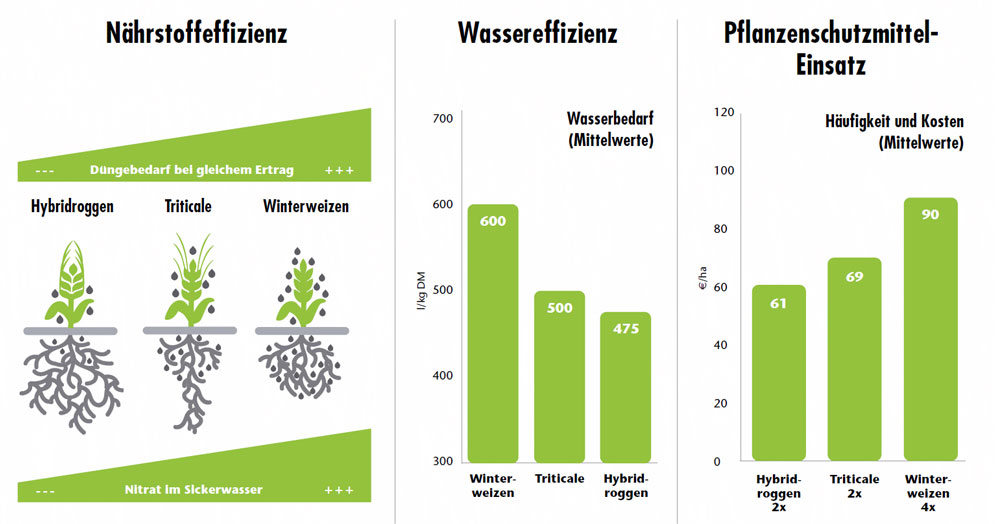 Click twice on the graphic to operate the magnifying glass.