For breeding hybrid barley varieties SAATEN-UNION uses cytoplasmic male sterility (CMS), a system in which the female inherits sterility. The female parent is reproduced by crossing it with the so-called maintainer.
In order to obtain a 100 % fertile hybrid the female parent is crossed with a male restorer line, a parent that carries a restorer gene. New female parents are created by a repeated backcrossing program of a variety or advanced elite line with a CMS donor. The restorer lines are created by crossing an existing restorer line with an advanced elite line. New restorer parents are selected and fixed in the resulting segregating populations of this cross.
Hybrid barley breeding is complex, time consuming and future-orientated. The hybrid barley breeding at SAATEN-UNION has started 15 years ago. In the year 2005 Ackermann Saatzucht has begun with first crossings and the production of CMS (cytoplasmic male sterility) hybrids. In 2013 ASUR Plant Breeding with its headquarters in France took over the breeding activities. This was a crucial step towards new high-performance hybrid barley varieties.
Practical breeding is mainly carried out on field plots in so-called crossing blocks. Breeders follow a complex breeding scheme consisting of three essential core areas: backcrossing, maintenance of the parent components as well as hybrid breeding. In order to coordinate the individual steps optimally, the breeders require support of experienced field technicians, harvest workers and laboratory staff. Teamwork is vital to the development of new varieties.
The individual phenotypic characteristics of the parental lines and hybrids are carefully assessed on the trial plots. A huge amount of data is collected, evaluated and used for selection.
In order to increase the breeding progress our breeders use the latest research methods and rely on marker-assisted selection and genomic grouping.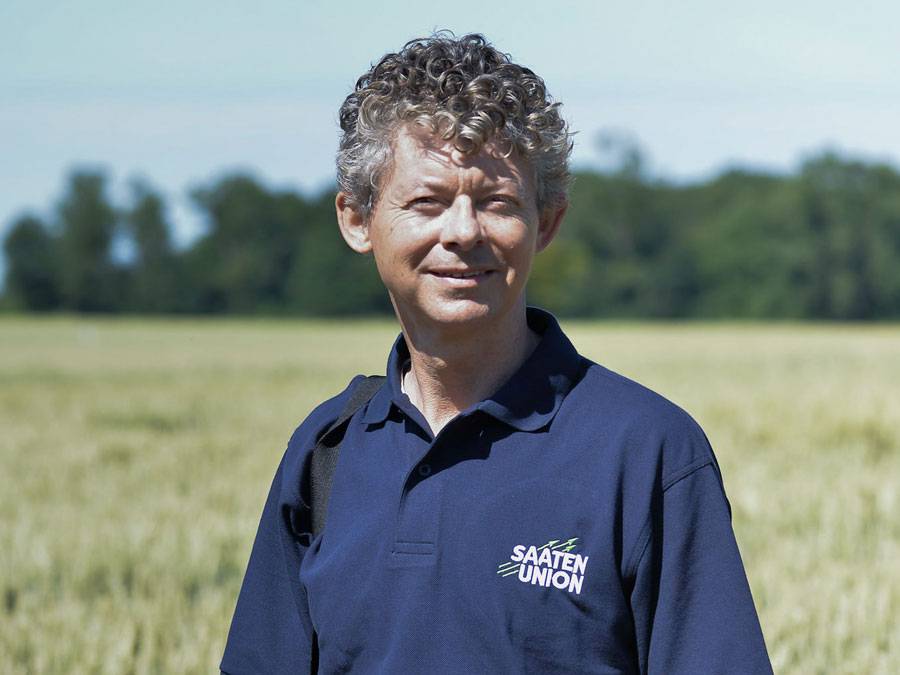 Dr. Charles Snijders breeding station manager and hybrid barley breeder ASUR Plant Breeding
What are the most challenging parts in hybrid barley breeding?
Creation of new female CMS parents and CMS maintenance (purity of parental lines and seed production)
Management of recessive resistance genes (if resistance is recessive both parents have to carry the recessive allele)
Balance between heterosis and F1 seed producibility. We have observed a lower producibility of F1-hybrids which were bred by crossing genetically distant parents.
How do you ensure a continuous breeding progress of hybrid barley?
Every year new CMS-conversions are started. For this purpose, we use elite lines from our partners within the SAATEN-UNION Group.
Every year new crosses are bred to create new restorer lines Collaboration with strategic partners togua rantee a wide choice of genetics to be used for parent development
During the breeding process the following breeding objectives are pursued: high grain yield yield stability, increased disease resistance to brown rust, net blotch, powdery mildew, leaf blotch (Rhynchosporium secalis) as well as BYDV and BaYMV.
An additional 600 m² of greenhouse area and 60 m² of vernalisation chamber are available for certain breeding steps.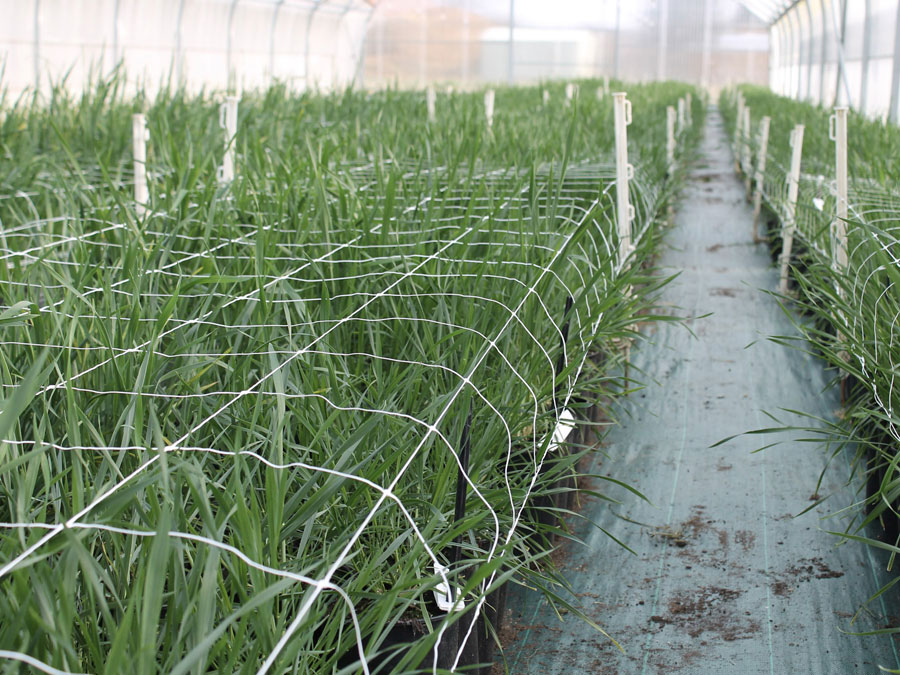 In addition to the main breeding nursery in the north of Paris, breeders have a European trial network at their disposal. These are repeated small plot trials to test yield performance and other agronomic parameters. Product manager also supervise multifactorial precision trials on production technology. On average, it takes about 8 years until a high performance hybrid barley variety is approved and ready to be marketed. In the year 2017 HEDY was the first listed variety in Austria. In 2018 SU HYLONA was listed in the Czech Republic followed by Hungary in early 2020.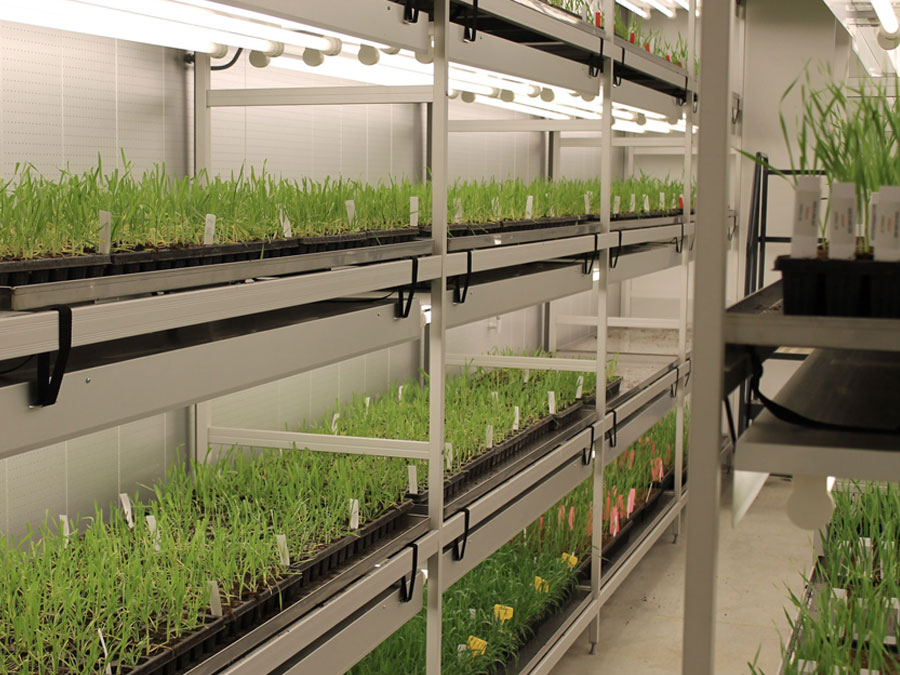 In the year 2019 the distribution started focussing on the countries: CZ, SK and HU. Further varieties are in the approval process so that a steady product flow is guaranteed.