The range of applications for hybrid wheat is not fundamentally different from that of regular wheat.
Bakery products like bread and biscuits
Malt production
Commodity for export and industry
Possible uses of Hybrid Wheat
Hybrid wheat convinces through both yield and quality.
In practice the quality of the crop can be influenced by the choice of site (environmental conditions) and variety as well as cultivation methods. Therefore, breeding and variety selection are important prerequisites for successful arable farming.
The protein content, which is still an important quality requirement in many countries, is not only influenced by environmental factors but also by the negative correlation between protein content and grain yield: the higher the yield, the lower the protein content ("dilution effect").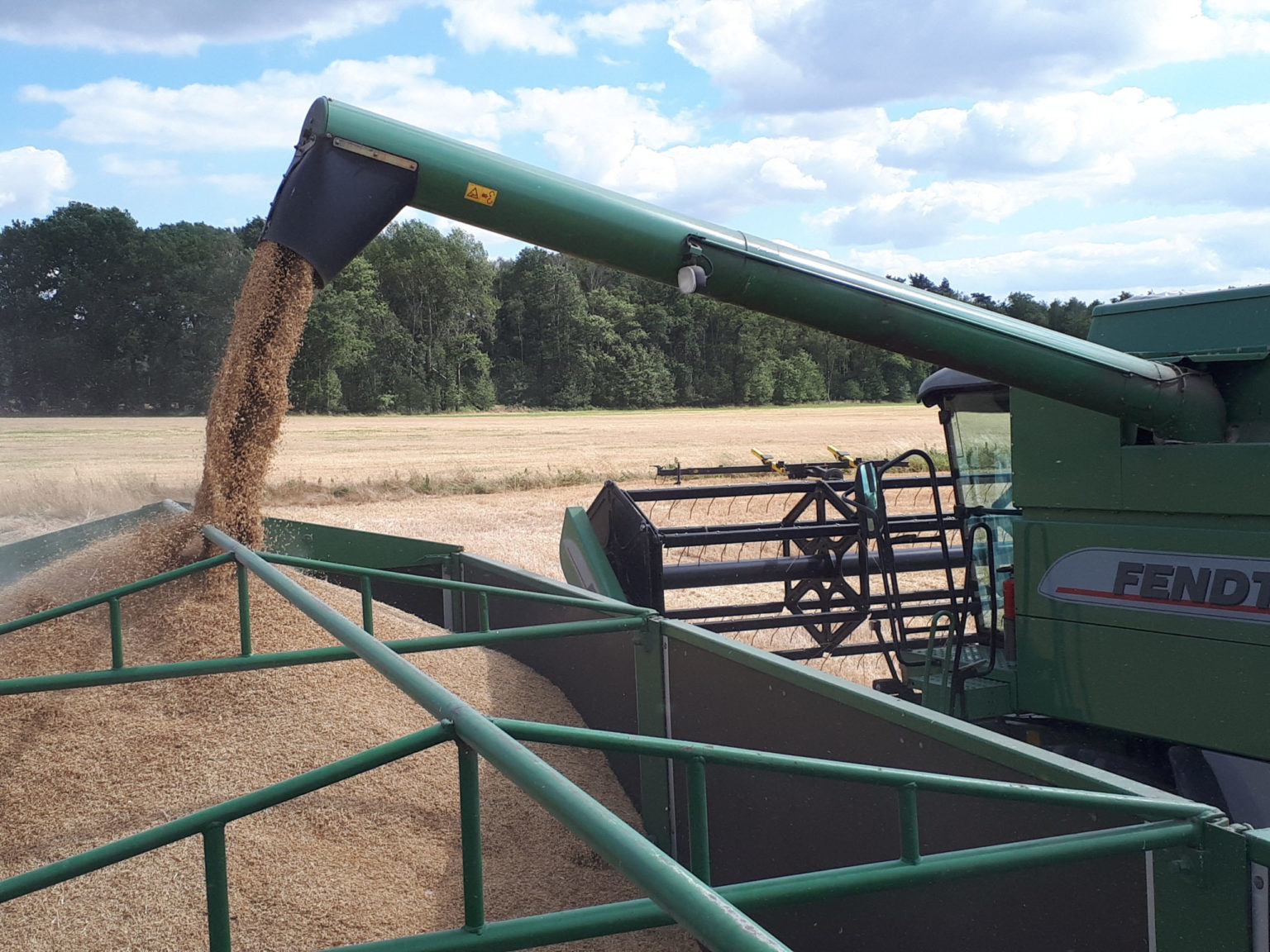 Keeping this negative correlation as low as possible is a major challenge for breeding. Therefore, hybrid wheat breeders from ASUR and NORDSAAT analyse the breeding material for appropriate quality parameters at a very early stage in order to select the best varieties.
The aim is to combine the high yield potential of hybrids with a high level of quality.
Due to their high nitrogen efficiency, in particular, the newer hybrid wheat achieves high grain yields at comparatively high protein level.
Thus, breeding is gradually succeeding in overcoming the negative correlation between protein and grain yield.
For this reason SAATEN-UNION has a broad portfolio: Hybrid wheat varieties are currently available on the European market for various wheat classifications. In addition, some of the hybrid wheat varieties are suitable for both biscuit production and malt processing. Farmers know: The wheat protein content can be significantly influenced through the fertiliser management strategy. Fertilisation with nitrate-containing nitrogen fertilisers as late application has a positive effect on the protein content. The nitrogen can be directly used by the plant and stored in the grain for protein formation.
Apart from the protein content, hybrid wheat also achieves a very balanced processing and baking quality for example in regard to sedimentation value and Hagberg falling number as well as good to very good yields. This makes hybrid wheat particularly interesting for the processing industry such as mills.
However, hybrid wheat cultivation benefits from the effect of heterosis. Heterosis is the increased performance of a cross between two homozygous genotypes compared to the average of the two parents. This increased performance contributes to yield increase, improved yield stability and increased stress tolerance. Heterosis is also noticeable in the external appearance of hybrid wheat plants.
Better ear fertility
Higher thousand grain weight
High biomass due to dense foliage and thick stems
Stay Green Effect
Very good tillering capacity
High root mass
Very well developed root system
The effect has been proven by numerous scientific studies. However, the heterosis in self-pollinators (wheat, barley) is smaller than in cross-pollinators (corn, rye). At this point it is very important to emphasize that the effect of heterosis can be supported by an adapted technology to exploit the enormous potential of wheat hybrids (see chapter "General Growing Recommendation").
Heterosis Effect: Enhanced Hybrid Vigor
HySeed Hybrid Wheat is an Efficient Crop
Thanks to their better resistance, hybrid wheat proves its yield advantage even without growth regulator and fungicide application.